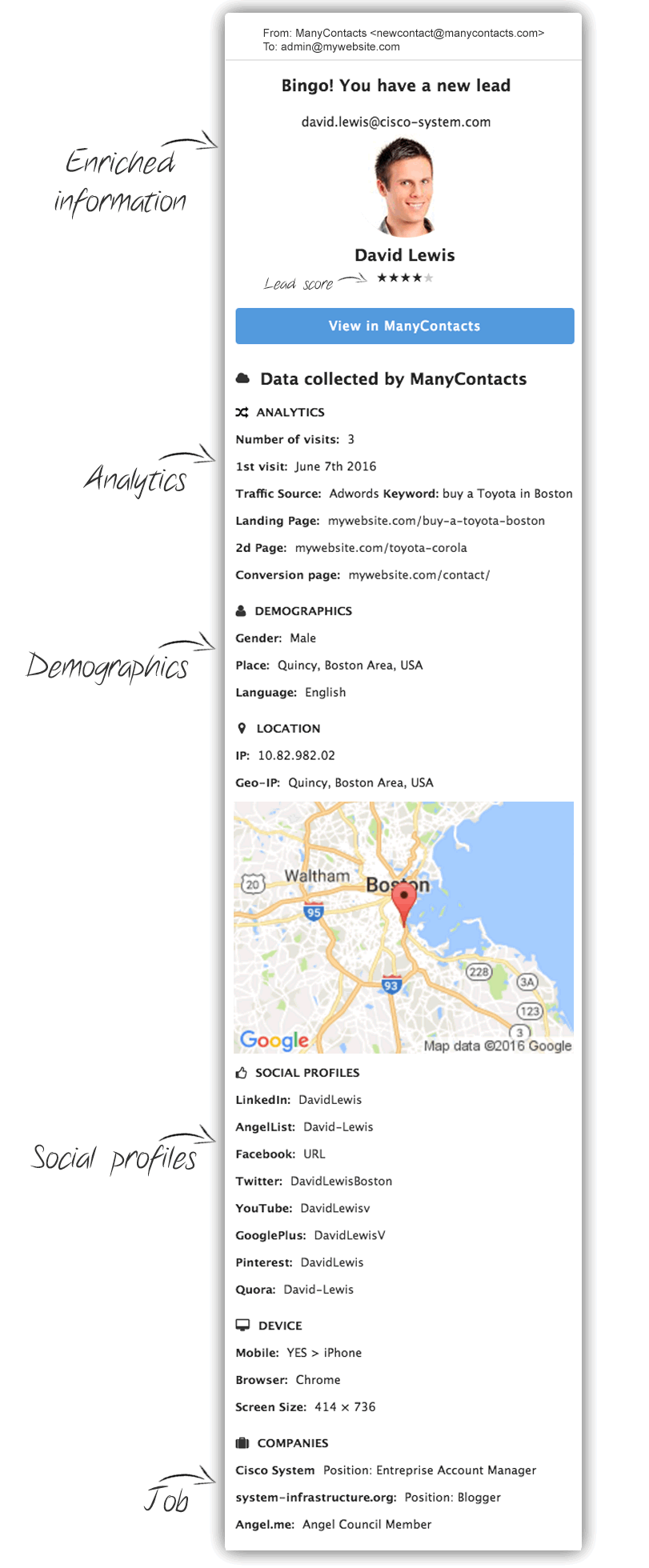 Real time
data enrichment


when visitors fill your


Install a tiny script on your website and automagically receive enriched visitor information.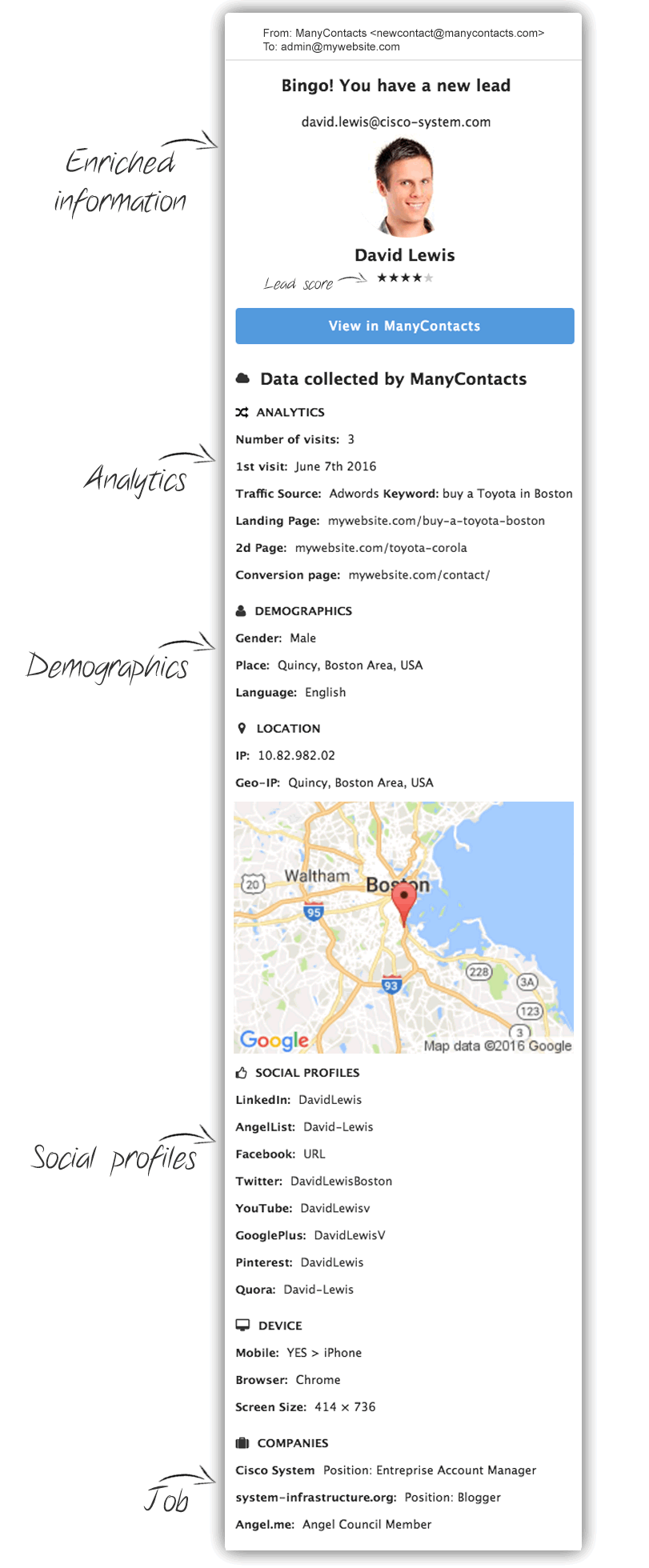 works in 5 seconds - no configuration needed
Paste this code in your website, before the </body> tag
How it works?

As soon as an email address has been filled in your form, our magic script collects the email, even if the form is abandoned. Then our servers enrich information about your new lead. It also works on shopping cart, landing page, signup forms or live chat widgets. Your lead's information is sent by email.

What is the price ?

If you like the service or if you want to access advanced features, you can create an account. Price starts at 29 USD per month. Contact us if you have any question.

Speed and Security

It is 100% transparent, it does not modify your website, it is hosted on a CDN and secured with SSL.

Who use the service ?

Digital Agencies, Startups & Small Businesses use it to gain inside about their leads.